Elisabeth Hasselbeck Sued for Book...Plagiarism!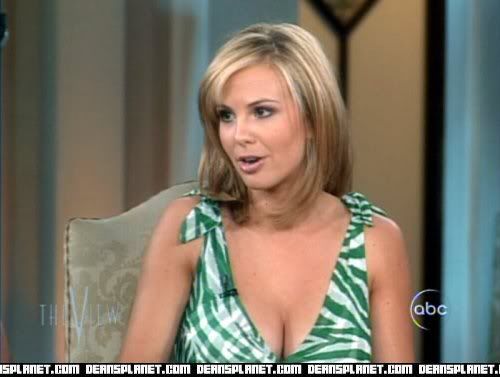 These sorts of lawsuits come up very often, and it's usually hard to tell how much truth there is, so who knows whether Elisabeth Hasselbeck is actually guilty of plagiarism.. We've seen this with everyone from Jerry Seinfeld's wife to the woman who claimed The Matrix came from her book, not to mention the new story about Harry Potter and "Willy the Wizard." It's very easy for two people to have similar ideas by coincidence. But then again I wouldn't put anything past Elisabeth Hasselbeck.
Elisabeth Hasselbeck Sued for Book...Plagiarism!
source

The author of a health book has sued Elisabeth Hasselbeck, accusing the co-host of ABC's "The View" of plagiarism.

The lawsuit, filed Monday in federal court in Massachusetts, alleges that Hasselbeck lifted "word for word" content from a book written by Susan Hassett, a self-published author on Cape Cod. Hasselbeck's book, "The G-Free Diet: A Gluten-Free Survival Guide," has appeared in the past month on several best-seller lists...

Hassett says that in April 2008, she sent the talk show host a copy of her self-published book, "Living with Celiac Disease," as well as a homemade cooking video, newspaper article, business card and personal note.

Elisabeth Hasselbeck Sued for Book...Plagiarism!
Posted at June 23, 2009 5:52 PM

WELL, the woman from who sued Warner bros and the writers/directors of The Matrix won her lawsuit. The FBI did a full investigation of the case and this along with employees from Warner Bros who testified her book was used on the set as a guideline.